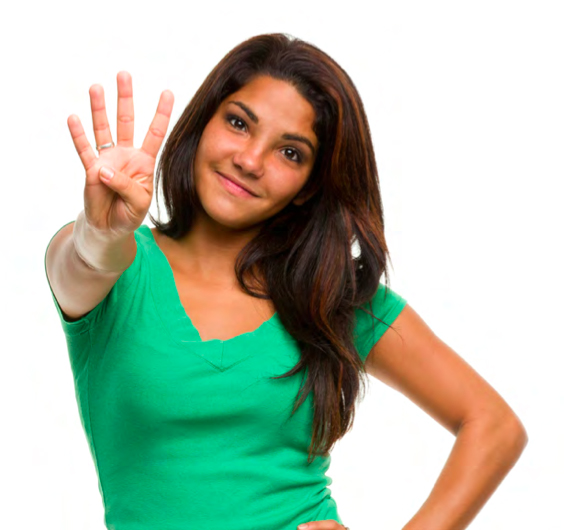 UnitedWay #Give4KidsNow Campaign - Creative Strategy Case Study
The Problem:
UnitedWay contacted us to help reposition and rebrand their business. We were presented a couple of problems right from the get-go; How do we position our company so donators know we are a not for profit that helps kids in need? How do we come up with a new donation platform? And how do we make it last? Those problems, along with coming up with the creative aspect proposed a challenge.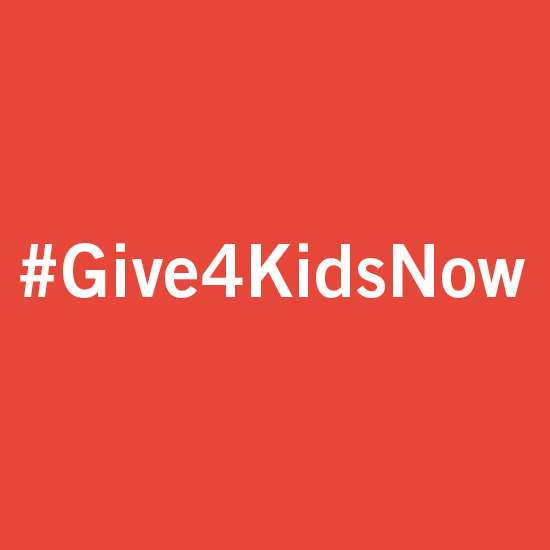 The Solution:
After a new branding position had been placed "helping children in need through education, income and health initiatives", I was placed as part of a creative strategy team to come up with the #Give4KidsNow campaign. We started with a concept, that a donation platform should be based around social media. The goal was to create a viral aspect of donating, that would more or less be self propelling. The more and more people share (donate), the more and more viral it would become. The goal was to have a donation form on at www.give4kidsnow.org website that once you donate, you are strongly encouraged to share on whichever social media platform the donator deemed fitting: instagram, Facebook or twitter. The hand gesture of holding 4 fingers while you take your picture to share it prominent. Through a donation process that was based off of a path of least resistant, it would be very easy to share, and encourage those that interact on social media to donate/share as well.
To get this platform in motion, we designed many on the ground events, radio broadcast, metro north railroad station signs, posters, advertisements, as well as setting up the social media pages.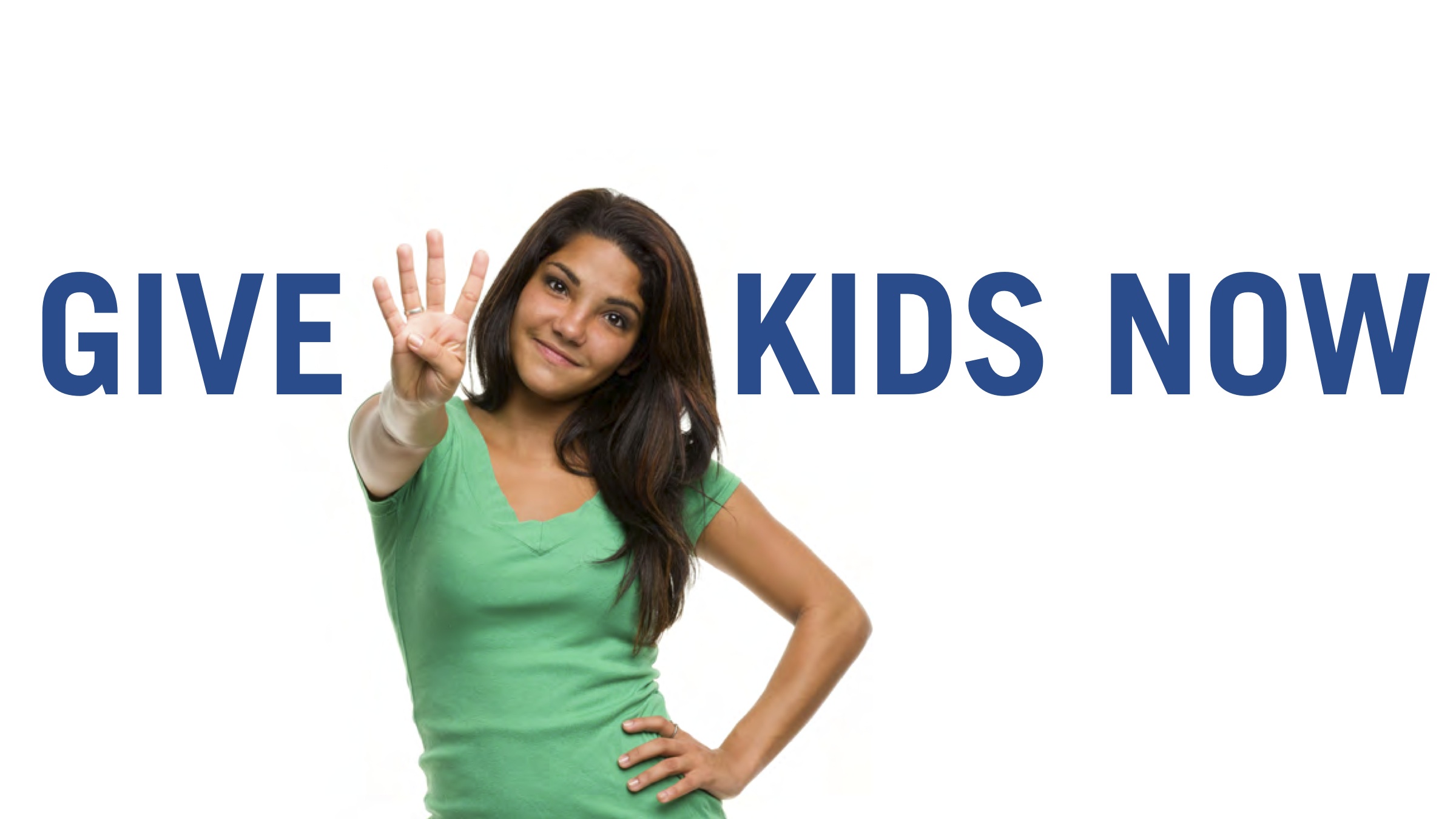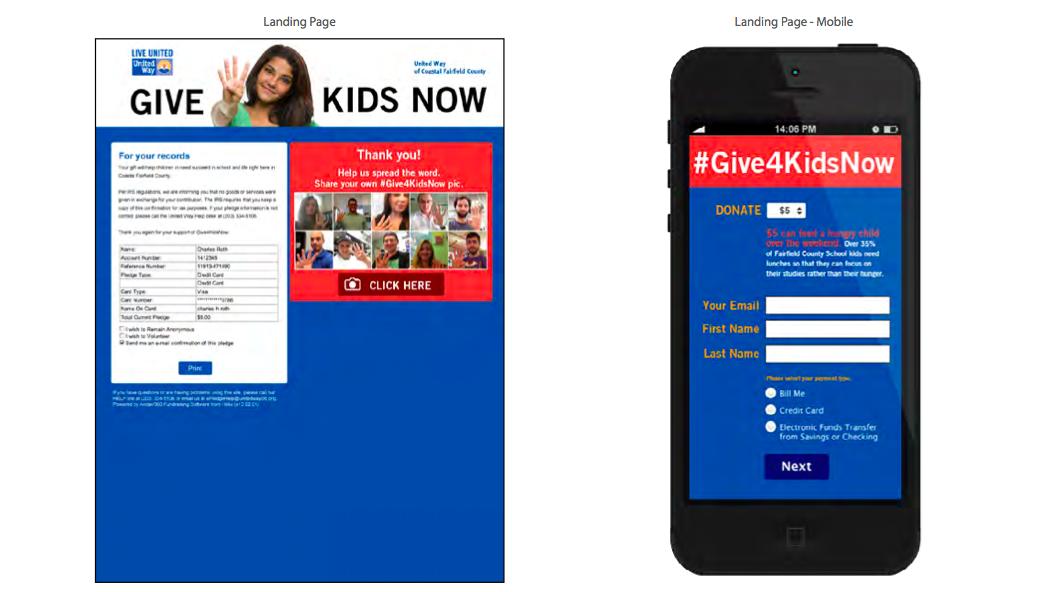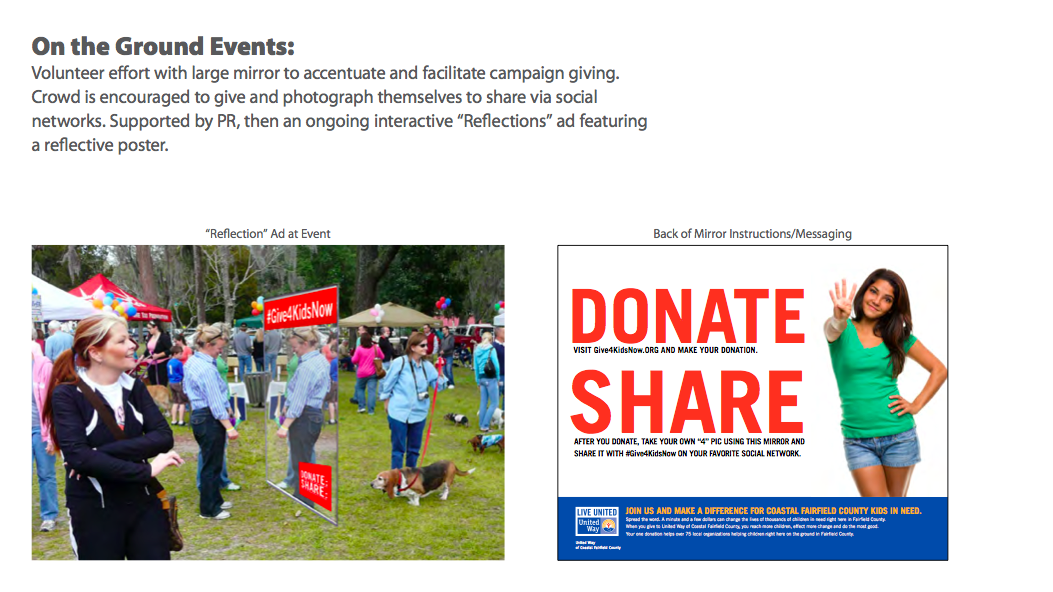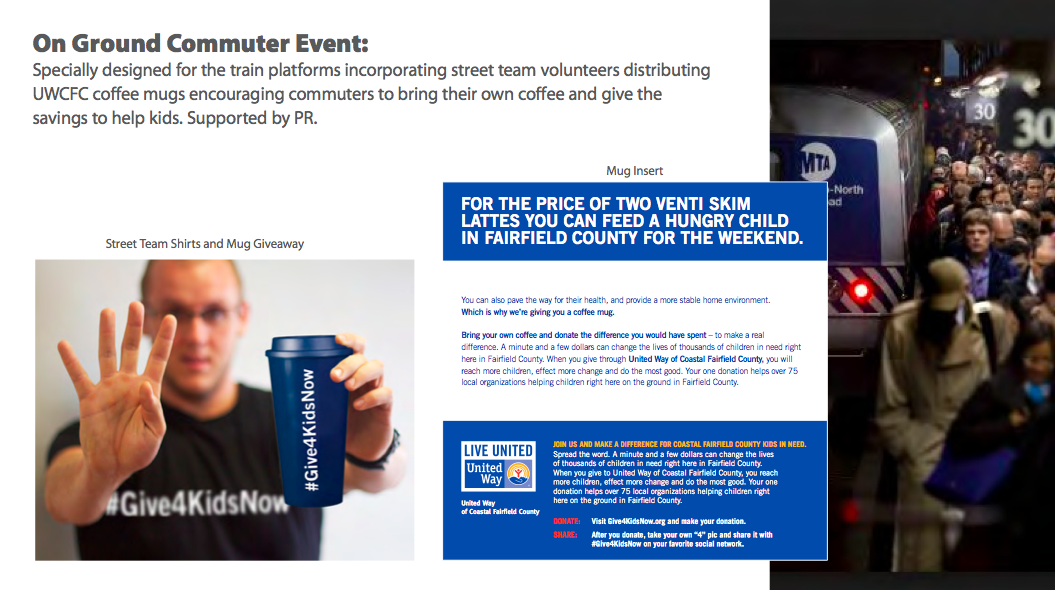 One proposed idea was to do on the ground events at train stations in the morning. The idea was to give out coffee mugs to commuters who frequently buy 5-10$ coffee's in the morning. The goal was to have them brew their own coffee and "donate the difference" to UnitedWay.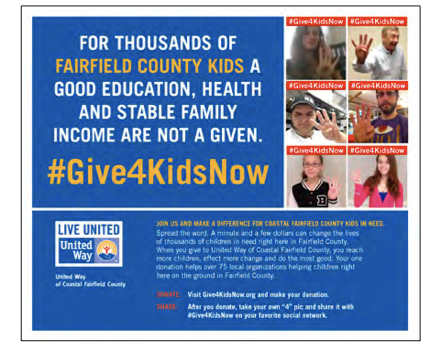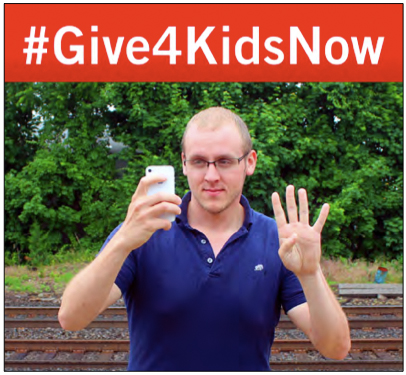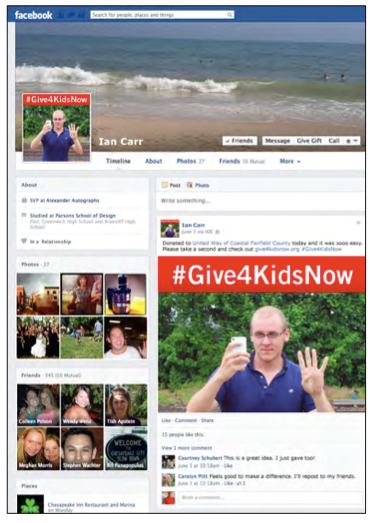 Train platform advertising concepts reinforce the power of social media. The combination of seeing other people giving the "4" while you see your self in a reflective mirror with the same #Give4KidsNow banner above your image. The use of graphics, unique marketing technique, and well written copy helps even a train platform become a way to get people to donate.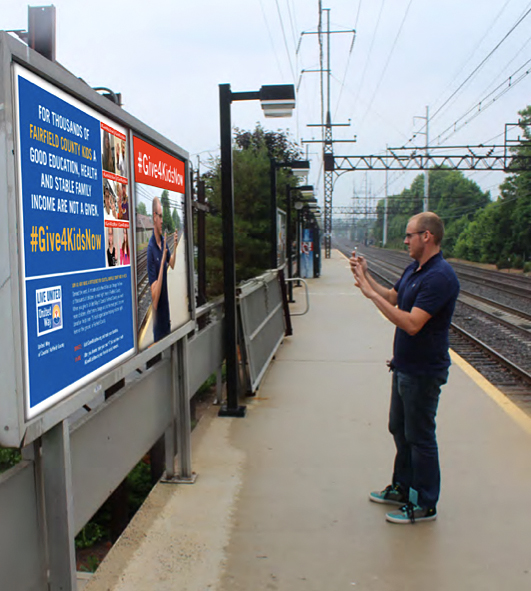 Test examples of how the social media aspect of the project would appear on multiple platforms i.e. twitter, facebook and instagram.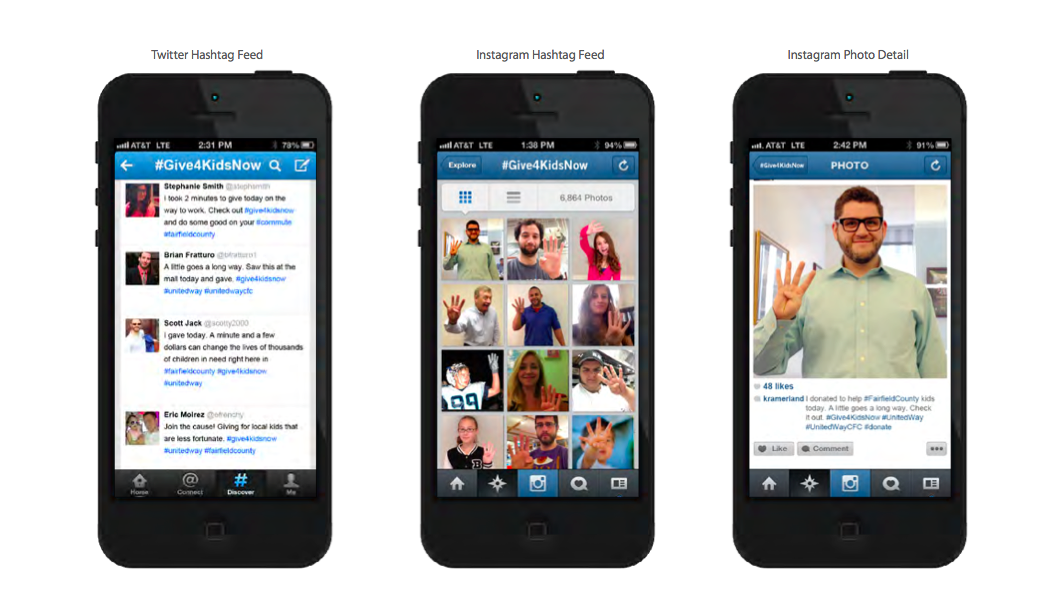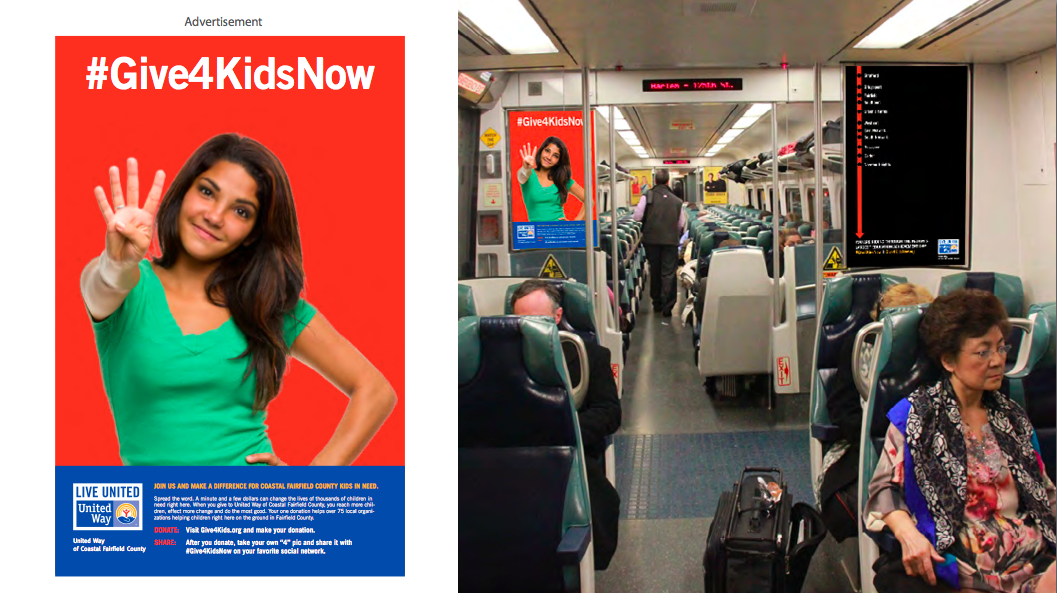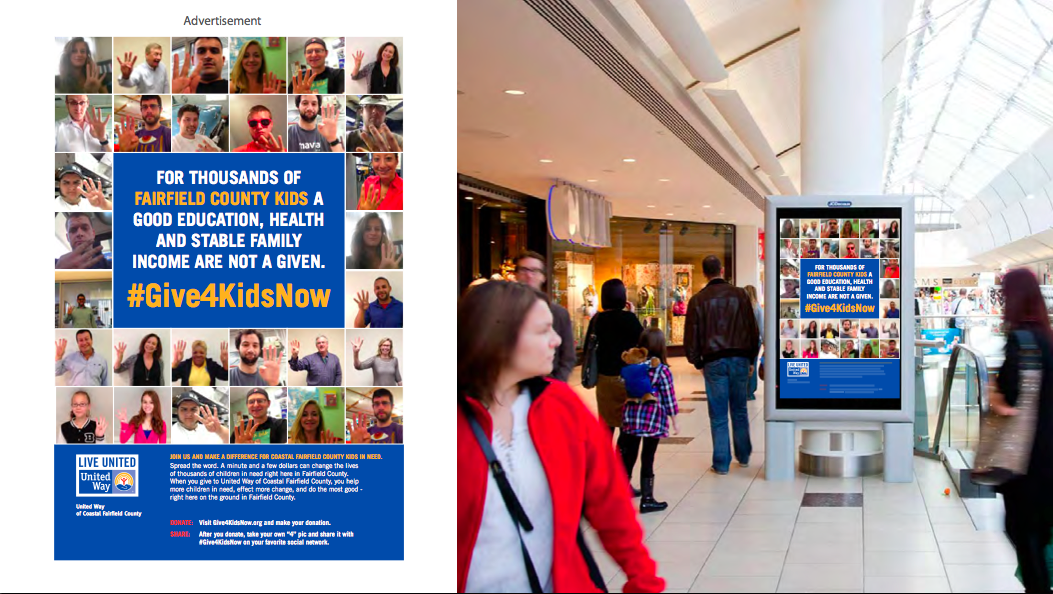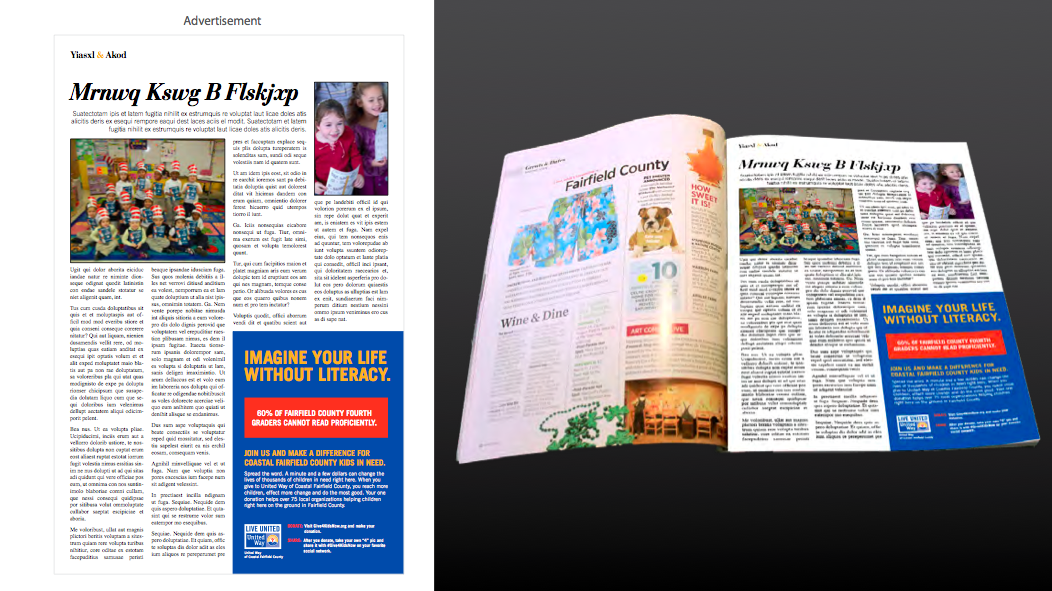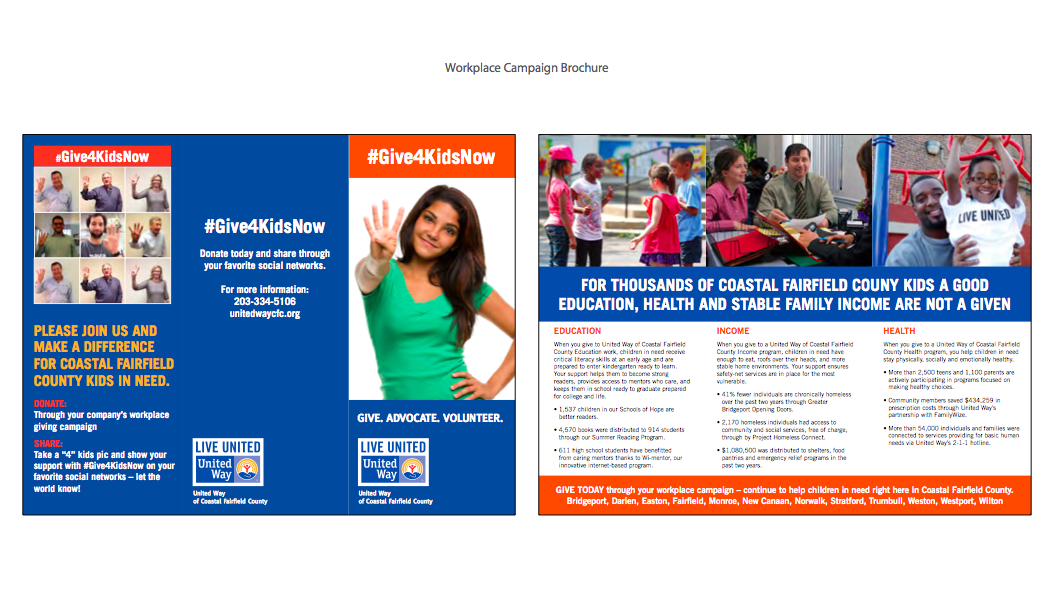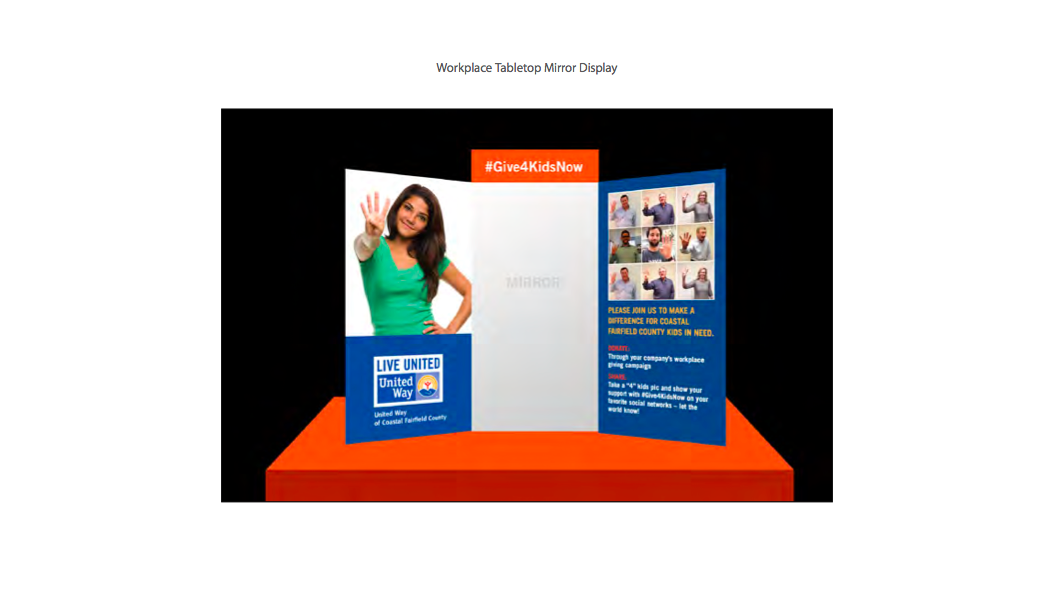 Lastly, we created generic materials to be used at work place and fundraising events. This included events such as Beiersdorf, and other local fortune 500 companies. These brochures and table tops are put to great use.