Save the Children USA — a rebranding story
The Problem:
Across 30 member countries, Save the Children did not have an establish brand and identity.
The Solution:
After years of market research, testing and designing; the new global brand for Save the Children rolled out across the member countries in 2016. Below is a variety of old-versus-new examples of the brand in action with-in Save the Children USA's marketing materials. The items include the redesign of our website, email testing, print and news letter testing, as well as pieces from our brand guidelines.
Old Branding Across the Agency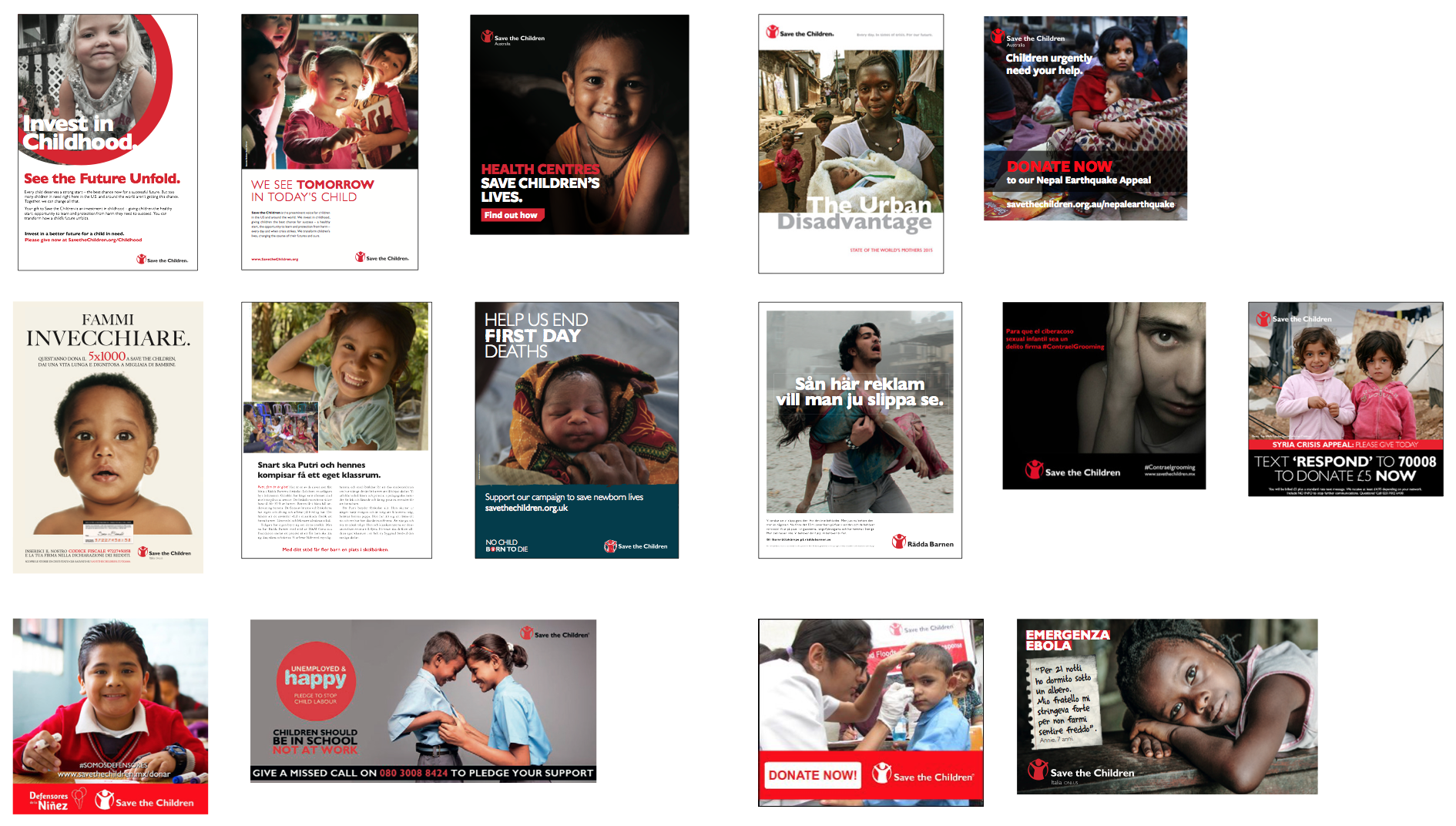 New Branding Across the Agency