Kidron LLC Web Design Case Study
The Problem:
Kidron LLC is a small financial boutique that was a referred client needing a web re-design. The problem was taking a cluttered old design, filled with a lot of disorganized content and getting it into a simple, easy to use design. The old website had very little flow, and was hard to find what you wanted. The hardest part of this project was creating a sitemap that would easily connect who they were, what they did, and what they have done.
The Solution:
I worked with Kidron to strategize a site map to help organize the websites flow. From there, I worked with the partners to re-write each page's specific content. After getting the site map, wire frames and a basic design down, we moved forward and completed the design for the website using supplied images and content. This site was built to be responsive as well. Visit www.kidronllc.com or view the images below.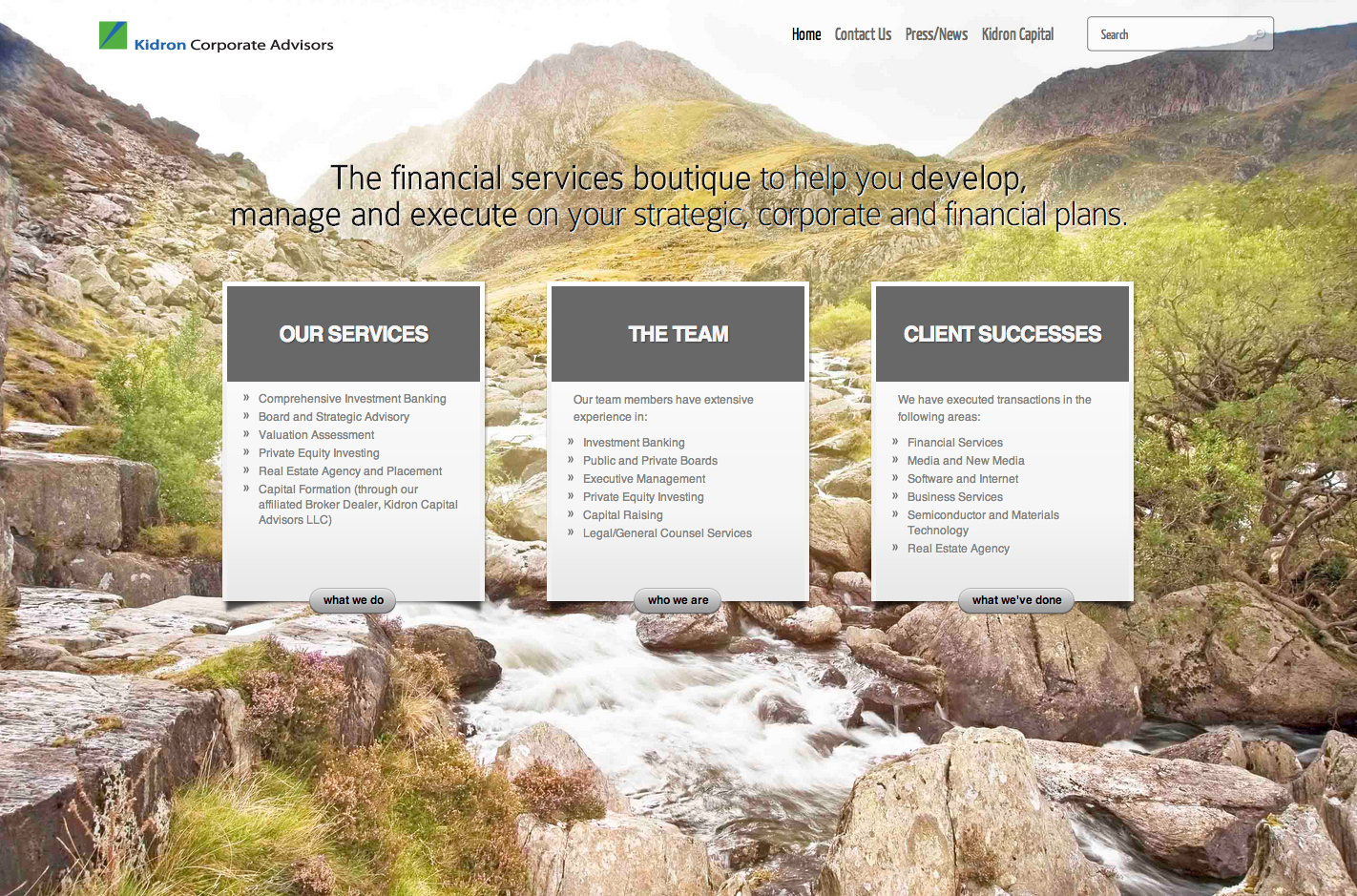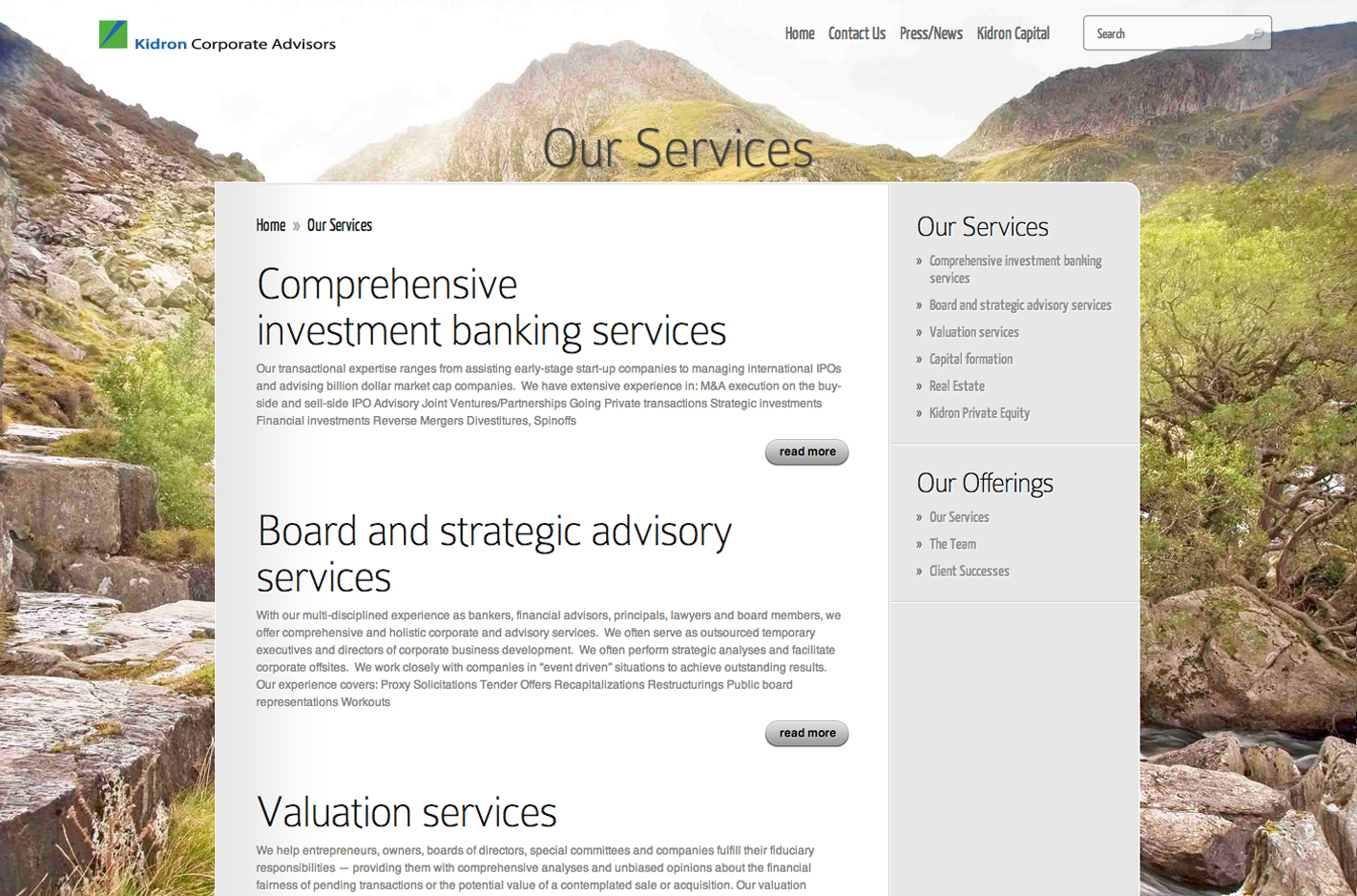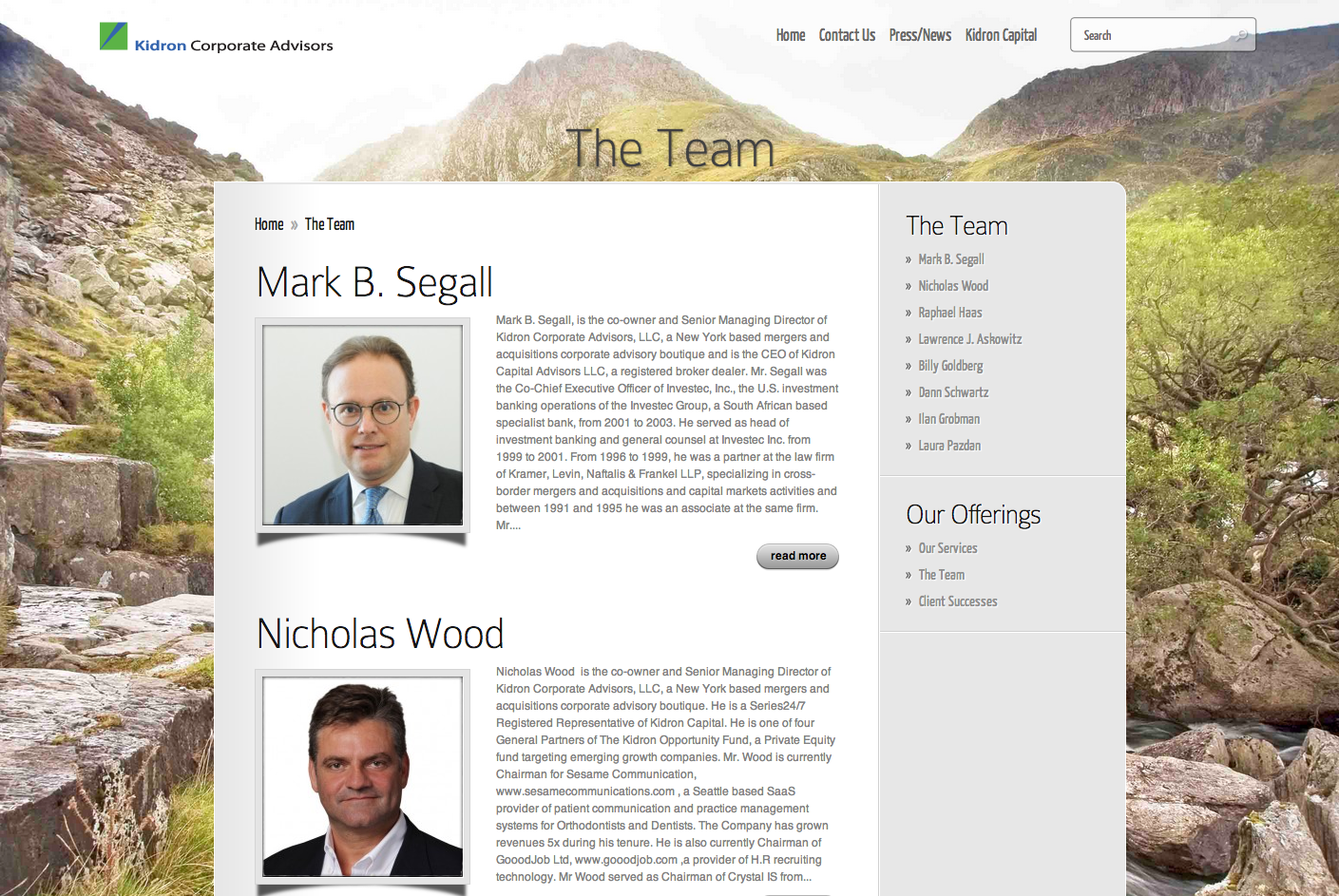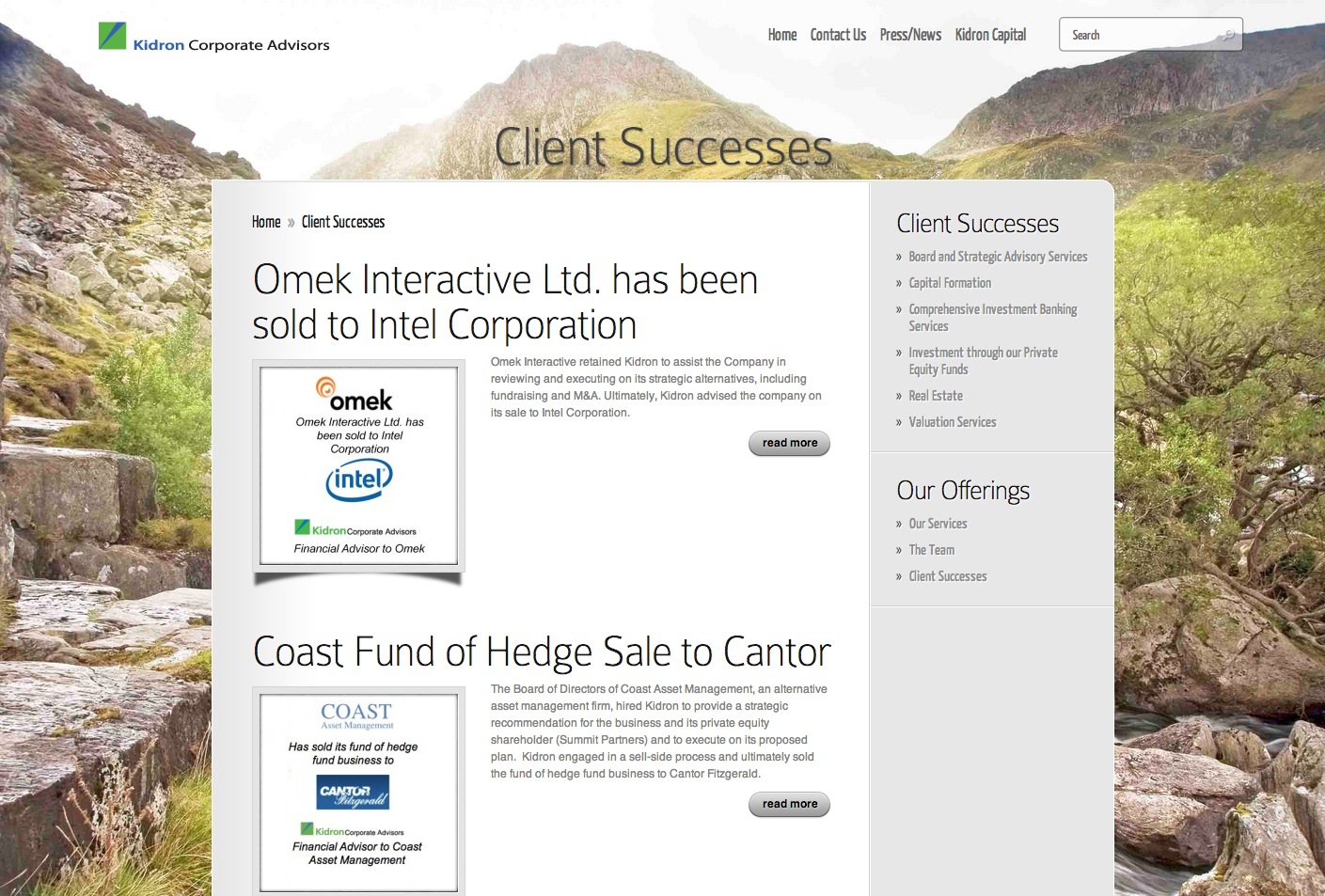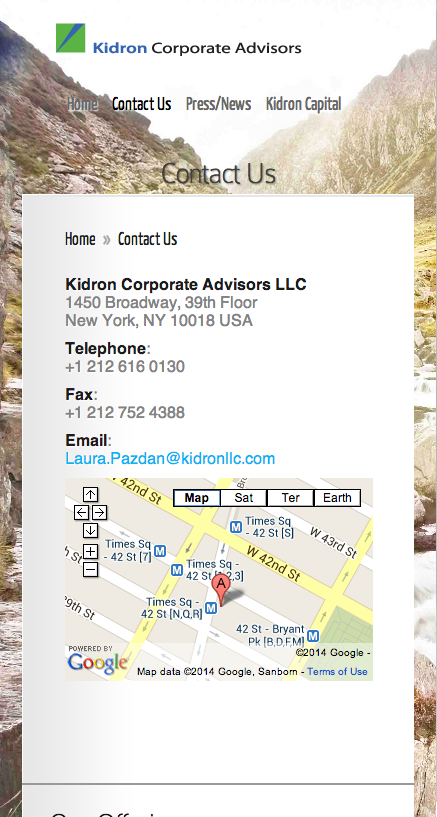 Responsive web design allowed this website to be mobile friendly.