The Problem:
GE Capital has been on a project to project bases for years. Originally contracted to help with collateral during GE's post recession branding the relationship has developed into multiple projects since including: trade shows and internal program design work. The problem faced when working with GE is following very strict corporate guidelines, tight deadlines as well as working with corporate level politics.
The Solution:
While the corporate world is nothing new, consulting with C level members can get past a lot of the grunt work. Finding out what the client wants, from the highest available person allows for the most efficient process. When dealing with tight deadlines, strict corporate built guide lines, and multiple sets of eyes giving their input; it is imperative to remember your goals and what you are looking to accomplish.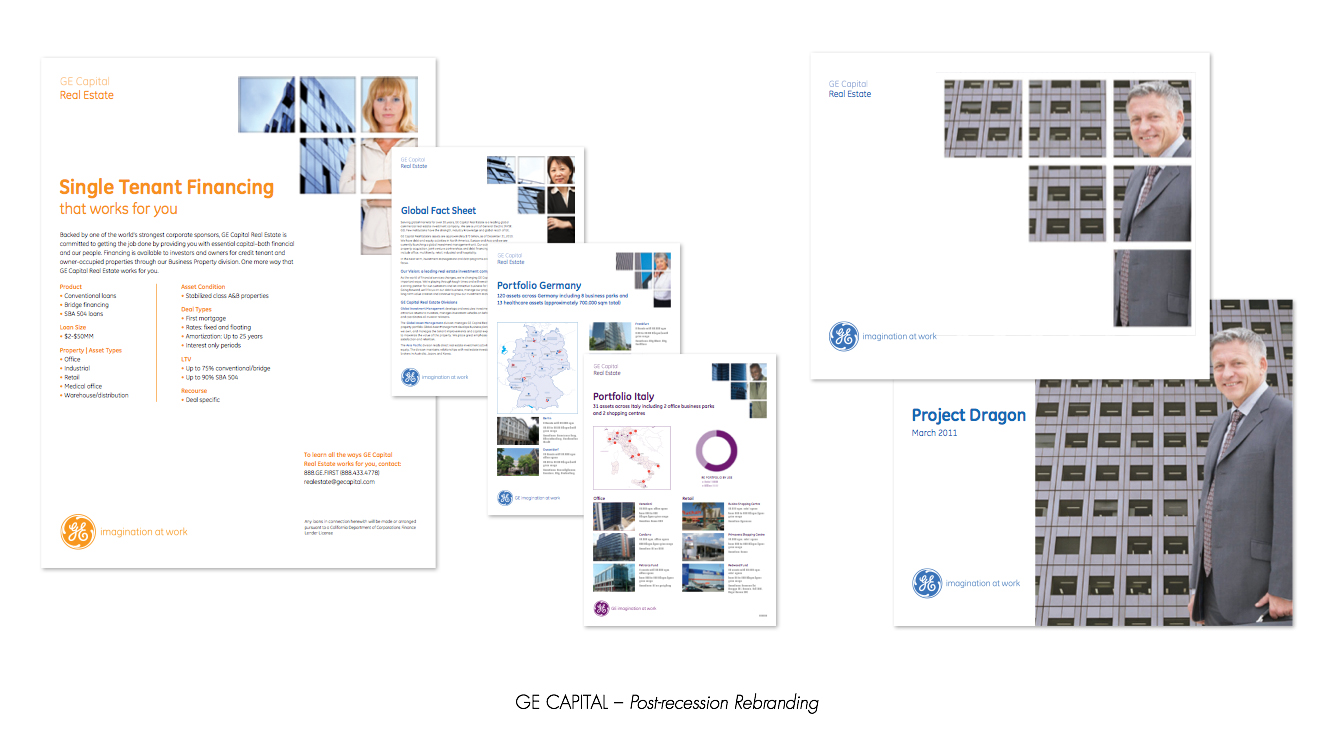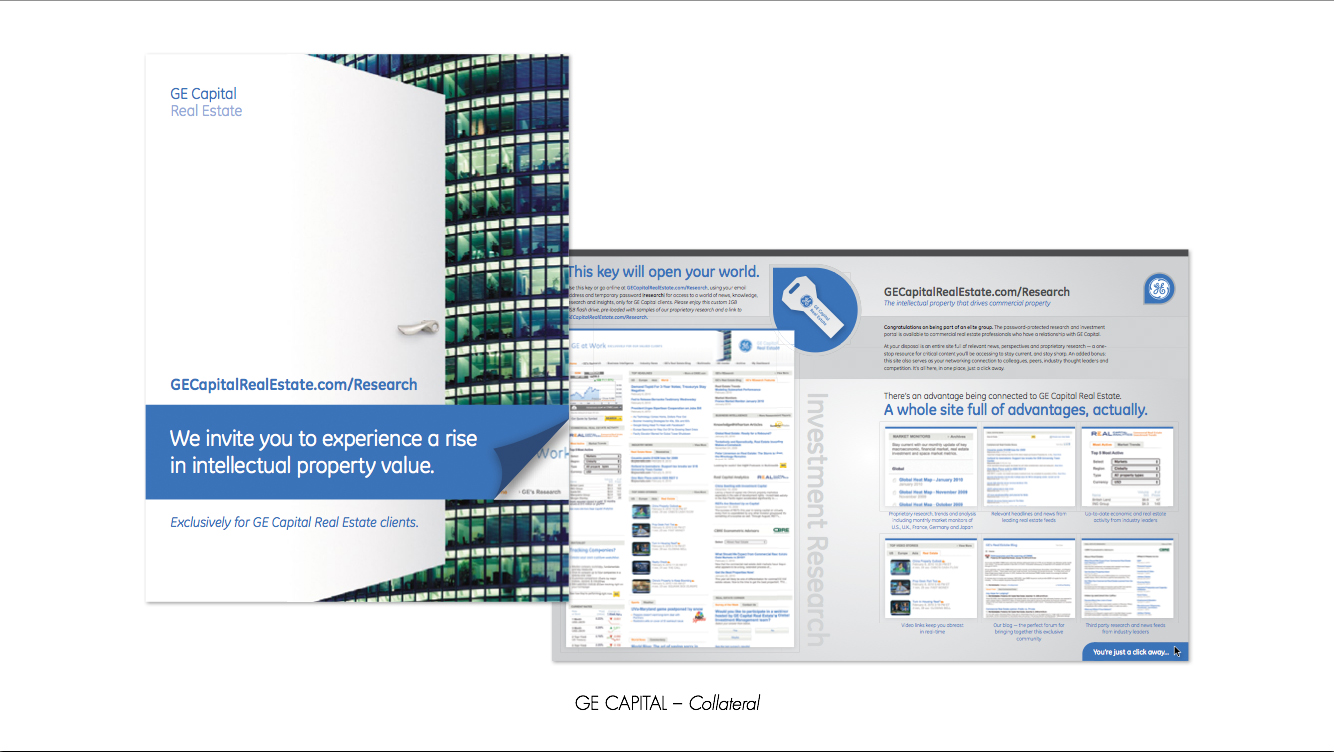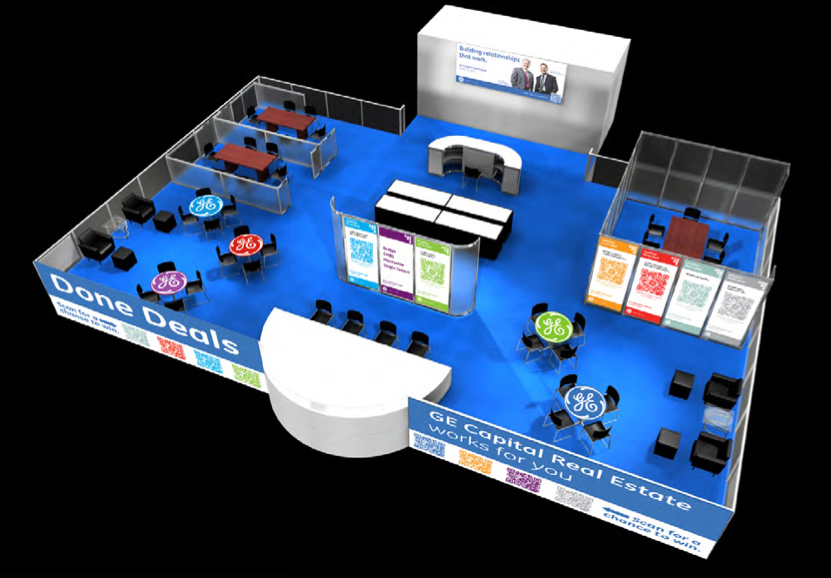 GE Capital has gotten some very in depth booth designs. They try to stay on the leading edge of technology, so when designing this booth we wanted to have it based around QR Codes. Each QR code was different and would bring you to "another closed deal" that was done by the GE Capital team. Everything down to the tops of the tables was with-in GE brand guidelines and incorporated GE branded QR codes.